Water damage coverage
Protect your home and belongings with our Water Escape coverages
Like most property insurance policies, ours include some protection against accidental water damage
Other types of water damage, such as those caused by sewer back-up or overland water are covered only if you purchased additional coverage.
Protect your home even more with Water Escape or Water Escape Plus
Water Escape: Additional protection for service line failure and sewer backup.
Water Escape Plus: Our comprehensive water protection with coverage for failed service lines, sewer backup and overland water.
Additional savings and higher coverage amounts may be available for the following
loss mitigation devices: backup valve (flapper style), sump pump and auxiliary power, and water sensor alarm and automatic shut off.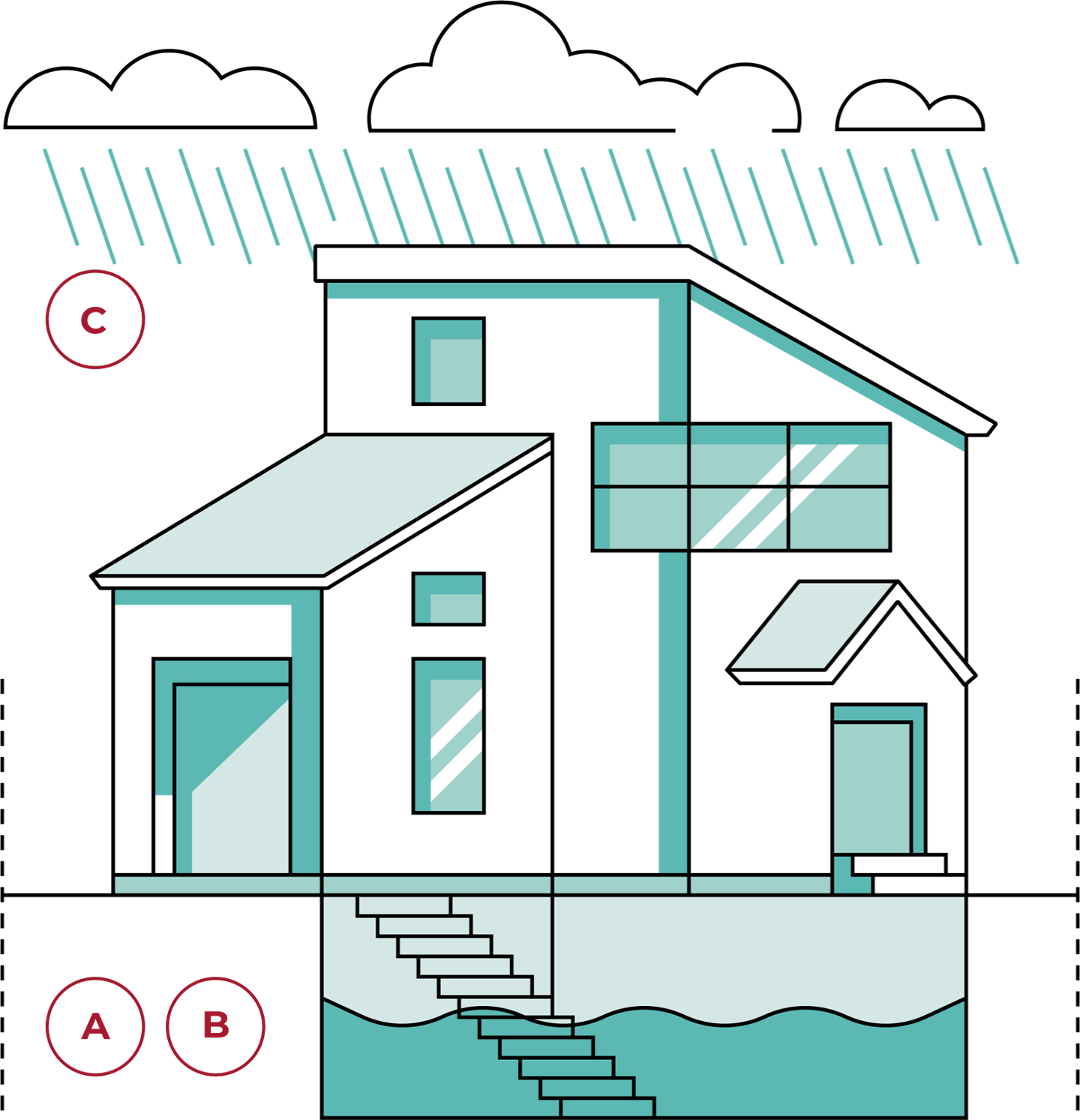 Sewer Backup
Coverage for backing up or escape of water from a sewer, drain, sump or septic system.
Service Line
Coverage for loss or damage to underground service lines on your property.
Overland Water
Coverage for water that enters your home due to:
Pooling and ponding from snowmelt or rainstorm
Overflowing rivers or streams
Sudden change in lake water level
Accidental bursting of a dam, dike or levee
What's covered
Water Escape and Water Escape Plus cover losses that occur due to damages on your property. Losses due to damages that occur off-property are the responsibility of the city or municipal government.
Learn more about water
Visit these websites for resources on water damage and what you can do to protect your home:
Get helpful information about emergency preparedness
The content on this page is for information purposes only. The insurance products described herein are subject to terms, conditions, restrictions and exclusions. Please contact your insurance broker for complete details or if you would like to learn more.