LEADERSHIP
"It is an exciting time at Gore Mutual as we unleash our potential as an agile, independent mutual company. Our leadership has never been stronger and we continue to build the capability for our next horizon"
  Heidi Sevcik
President & CEO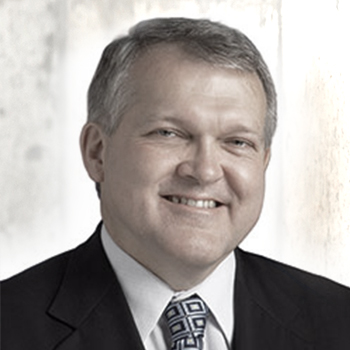 Learn More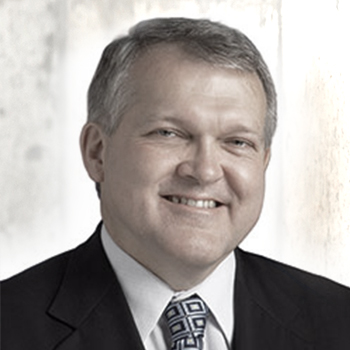 Appointed to the Board of Directors in 2016, Neil Parkinson is a Fellow of the Chartered Professional Accountants of Ontario and a holder of the Institute of Corporate Directors' Director designation. He has over 35 years of experience in the insurance and financial services industries, and has been a frequent writer and speaker on insurance, governance and regulatory issues. Neil was a partner in KPMG LLP from 1988 until his retirement in 2016, and was national leader of the firm's insurance practice from 2004 to 2015.
Dismiss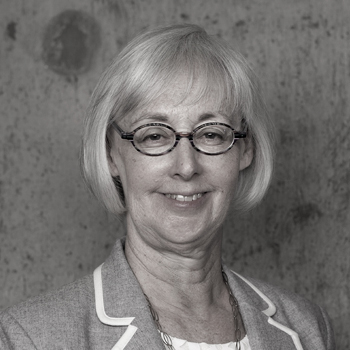 Learn More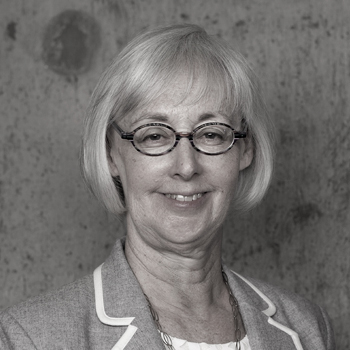 Appointed to the Board of Directors in 2014, Karen Wensley is a private consultant, providing HR related services including executive coaching and facilitation, and the author of the book The Power of Personal Branding for Career Success. She serves on the board of Trillium Health Partners. She is also a Lecturer on Business Ethics at the University of Waterloo, and a Volunteer mentor with the Toronto Region Immigrant Employment Council. Before her retirement, Karen was a Partner at Ernst & Young with overall responsibility for the HR functions of Ernst & Young Canada. Karen holds an MBA from McMaster University.
Dismiss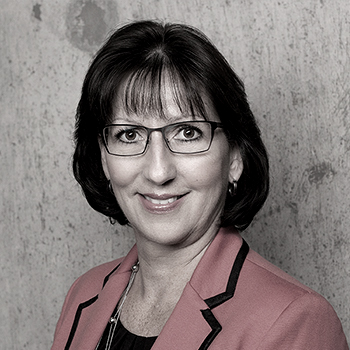 Heidi Sevcik

President & CEO
Learn More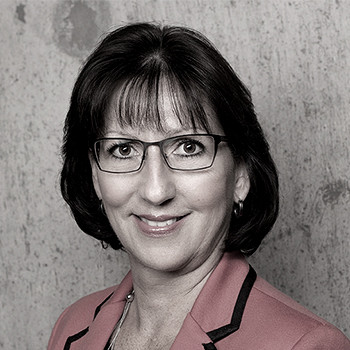 Heidi has been in the insurance industry since 1979 and is a Fellow of the Chartered Insurance Professionals (FCIP designation). Progressing through various management positions, Heidi was the Vice-President of Claims and the Vice-President of Underwriting for Gore Mutual's Personal and Commercial Lines teams just prior to moving into her current role. "Gore Mutual's strength has always been our people, and people are at the heart of a mutual company like ours. We're firmly committed to our modern mutual membership system and I believe our long history of innovation and partnership with brokers will play a key role in a bright future that I'm proud and privileged to help shape."
Dismiss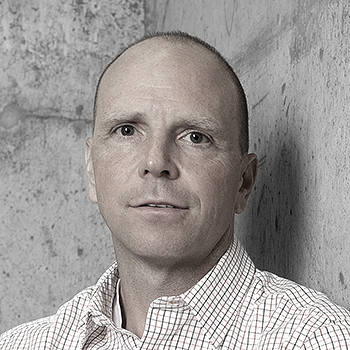 Andy Taylor

Chief Financial Officer
Learn More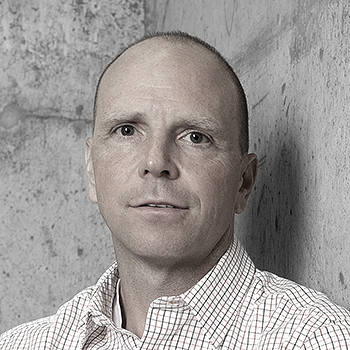 Andy is responsible for the finance functions at Gore Mutual including reporting, investments, reinsurance, financing, strategic planning, and analysis and risk management. He is a Chartered Professional Accountant (CPA) with 17 years of insurance industry experience and spent a number of years working on the advisory teams for several multi-national CPA firms before coming to Gore Mutual.
Dismiss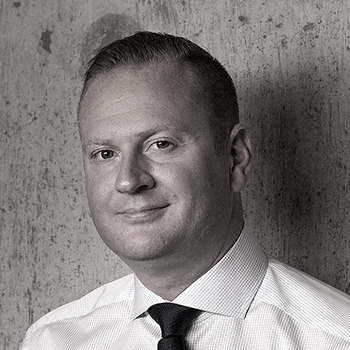 Paul Jackson

Chief Marketing & Distribution Officer
Learn More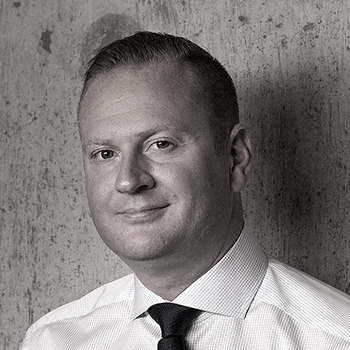 Paul joined Gore Mutual in 2014 with responsibility for the company's distribution strategy, revenue growth and marketing plans. Paul's focus is to build on Gore Mutual's strong reputation by developing the value proposition, expanding distribution and exploring new solutions for the modern insurance customer. Paul has over 20 years of experience developing sales and marketing strategies in all channels having launched new insurance businesses in Asia, Europe and here in Canada. His international outlook and unique experience are shaping new ways of thinking at Gore Mutual.
Dismiss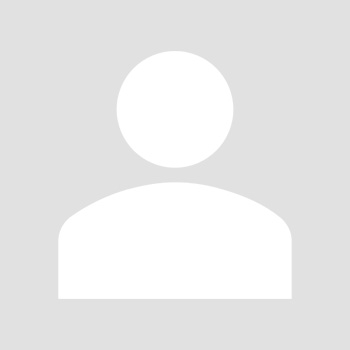 Hiring

Chief Technology and Data Officer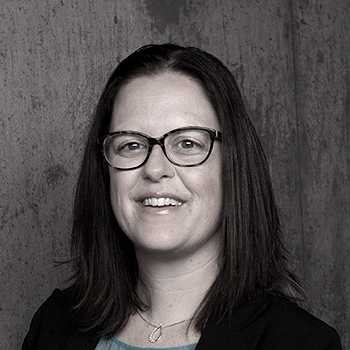 Julie Swanick

Director National Claims Operations
Learn More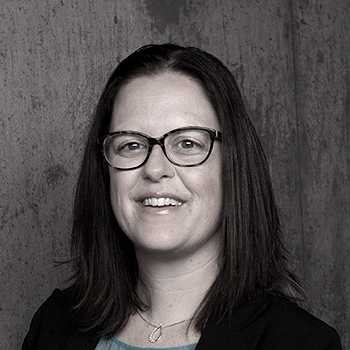 Julie is responsible for leading Accident Benefits and Casualty claims handling across Canada having worked in the insurance industry since 2001. She joined Gore Mutual in 2009, and has gone on to earn her Chartered Insurance Professional designation with honours, as well as her Canadian Risk Management certificate.
Dismiss